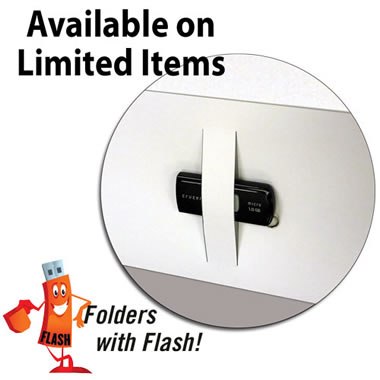 Flash Drive Slits

FLASH DRIVES come in a wide variety of shapes, sizes and thickness.

It is VERY IMPORTANT to measure your USB drive from its thickest point - especially if it has an irregular shape. In general, we recommend you use a folder with a backbone to accommodate the thickness of the drive. However, if you have a thinner, stick style drive (NO THICKER THAN 1/4") acceptable results can be achieved with a standard folder without a backbone.
It is important to ask for samples to ensure proper fit.

Slits can be added to the RIGHT POCKET ONLY of limited items, for no additional charge. See specifications for more details.