Insurance Sell Sheets & Sample Packs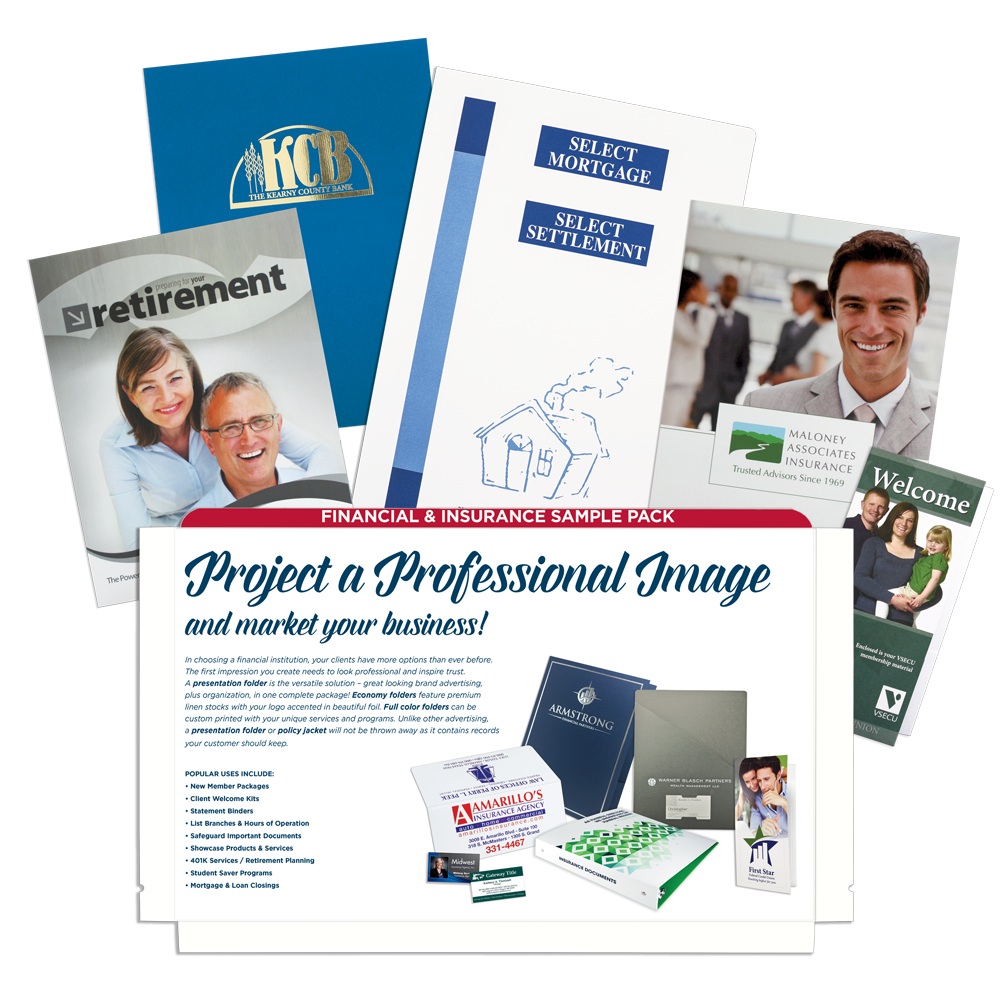 Insurance Sell Sheets & Sample Packs
Protect against slow sales by selling to the growing insurance market. They hand-out a large volume of quotes and policy information. In addition to selling insurance, many companies have investment and retirement plan services. LOTS OF PAPERWORK = LOTS OF FOLDERS. Unlike other advertising, a folder or policy jacket will not be thrown away as it contains important records their customers should keep. That makes it easy to sell the value of a folder branded with their contact information.

Uses Include:
• New Client Packets
• Advertise Other Services (auto, home, life)
• Presents & Safeguards Policies
• Financial Planning Documents
• Holds your business card,
keeping contact info accessible
• Build Consistent Branding

Planning a sales call?
Request our FREE targeted SAMPLE PACK as the first step of your sales plan. You'll find lots of ideas on who to sell to, popular product samples for the industry, potential vertical markets and MORE. Download our non-branded PDF SELL SHEET. Attach your business card and leave it with your customer or you can email it!