Healthcare Sell Sheets & Sample Packs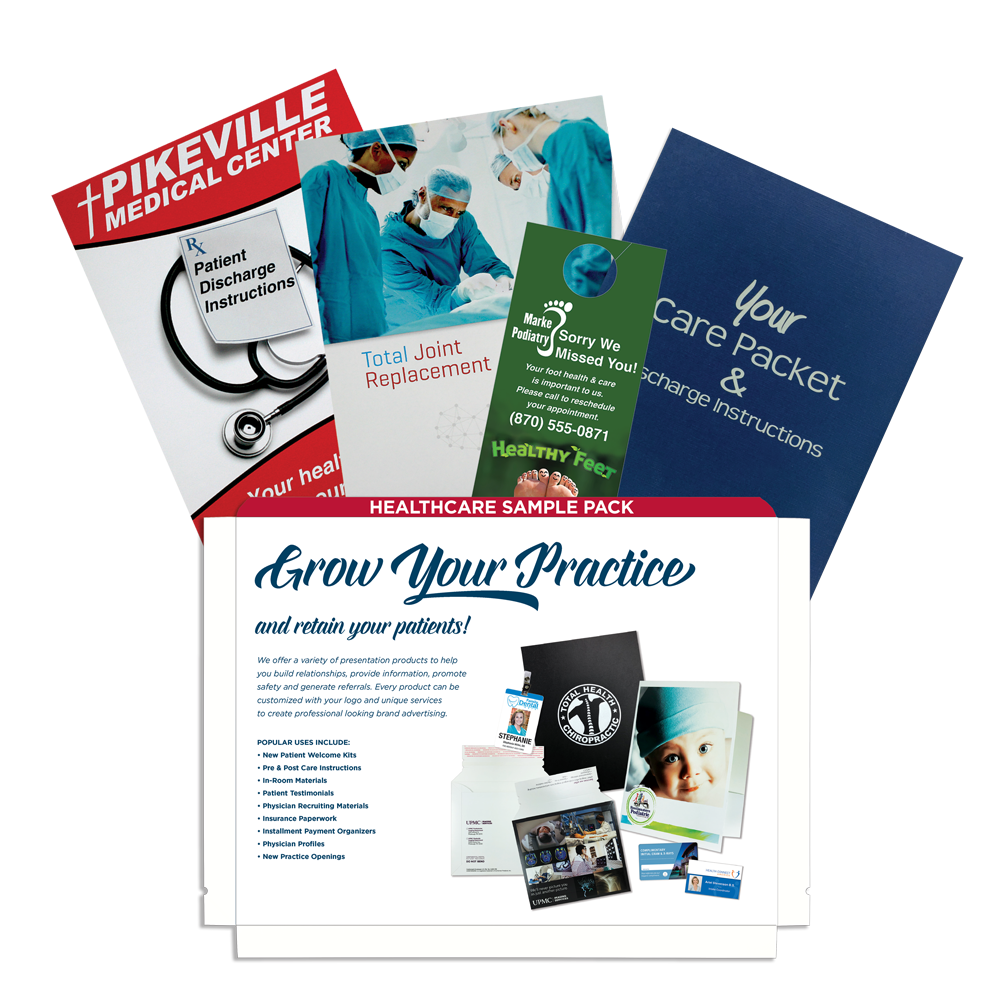 Healthcare Sell Sheets & Sample Packs
Planning a sales call?
Request our FREE targeted HEALTHCARE SAMPLE PACK as the first step of your sales plan. You'll find lots of ideas on who to sell to, popular product samples for the industry, potential vertical markets and MORE. It's completely non-branded, so attach your business card and leave it with your customer.
Find healthy sales in the healthcare market!
Sell to:
• Physicians
• Dentists/Orthodontists
• Chiropractors
• Ophthalmologists/Optometrists
• Hospitals/Clinics
• Pediatricians/Birthing Centers
• Outpatient Surgery Centers
• Rehabilitation Centers
• Home Care/Visiting Nurses
• Nursing Homes/Assisted Living
• Cosmetic Surgery/Medical Spas
• Medical Testing/Imaging
Popular uses include:
• New patient welcome kits
• Pre & post care instructions
• In-room materials
• Patient testimonials
• Physician recruiting materials
• Insurance paperwork
• Caregiver information
• New baby & ultrasound photos
• Medical imaging disc holders
• Thank you notes
• New practice openings
• Physician profiles