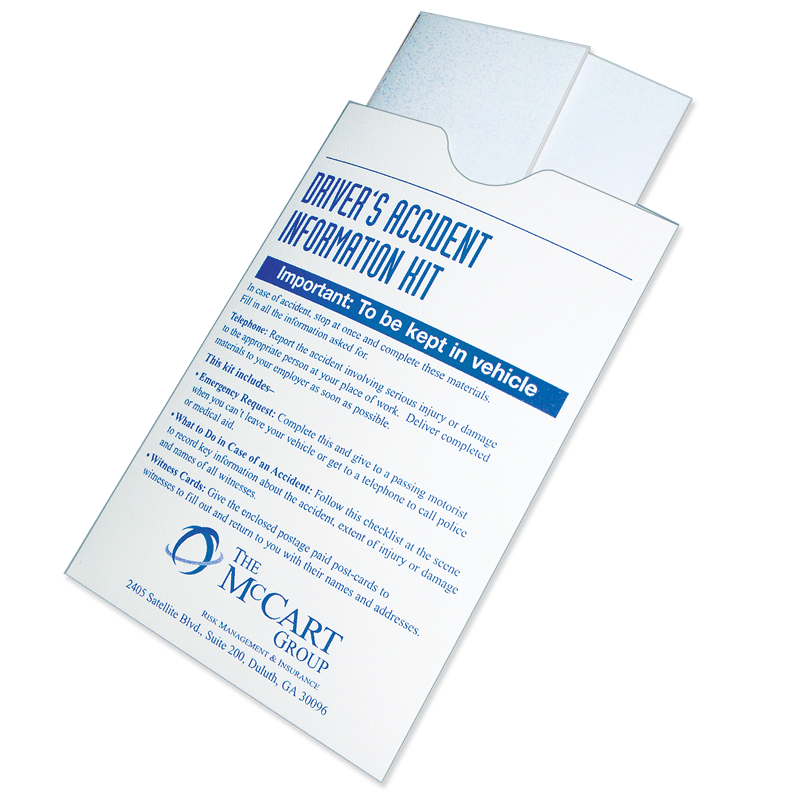 19-02
5" x 7 1/4" Pull-out Style Holder
Specs:
5" x 7 1/2" report card holder. Custom design each panel with your own art.
Printing:
Choose from standard document folder ink colors. No heavy ink coverage, copy must remain 3/8" in from all edges. Print in any location on the front or back. See color chart. Full graphics, including heavy coverage and four color process available.
Foil Stamp:
One 36 square inch area. Choose any standard foil color. See color chart.
Emboss:
One 36 square inch area. One level raised.
Art:
We will typeset up to six lines of copy FREE and include your logo. Follow art guidelines when submitting copy. See specifications.
Stock:
Choose any standard stock for Document Folders. See color chart.
Production:
10 working days. Multiple processes require the most production time. Tell us what you need.
Proof:
PDF or color digital available upon request.
Packaging:
Holder sealed at bottom and sides. Thumb notch makes it easy to remove documents. Packaged up to 450 per box. 25 lbs. per box.