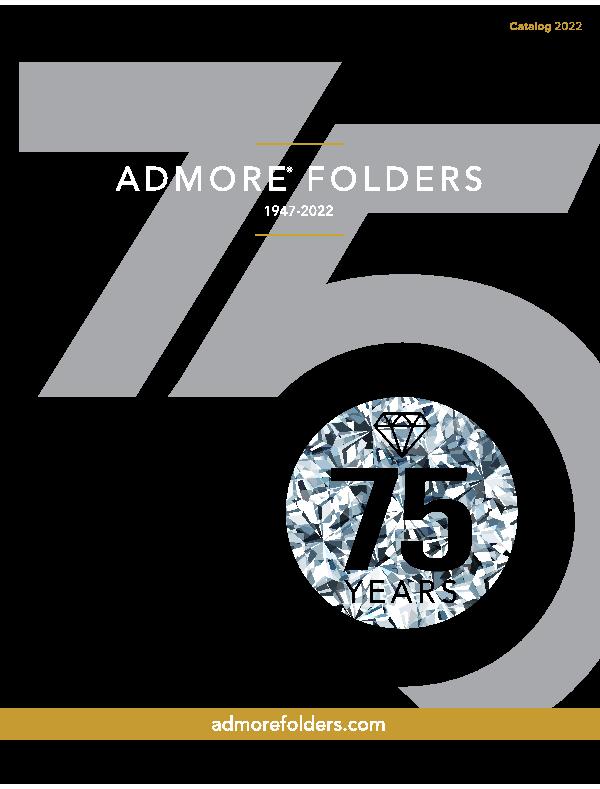 ASI/32050 · PPAI/111144 · SAGE/50265
20
admorefolders.com
Cover: Printed in four color process on 14 PT C2S Semi-Gloss Cover with Gloss Aqueous Coating
Pages: Printed in four color process on 80 LB Gloss C2S Text with Gloss Aqueous Coating
W
E
L
OVE
F
OLDERS
Colors will look different when used
Standard emboss is raised, one level ABOVE the surface of the paper. Emboss can be used in
combination with foil stamping or printing for added impact. Best results are achieved with strong
images, thick lines and bold type. See Important Information for recommended minimums.
Clear and special effect foils are available ­ just ask.
Foil Plus One-Level Emboss
Font shown is Baskerville Bold