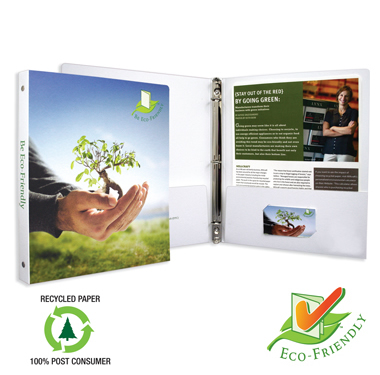 88-01-ECO-WHT
Eco Paper Binder
Upon request, we can add the following label(s) to this product FREE.

Ink: Printed with low VOC, vegetable-based inks containing soy. Vegetable-based inks are more easily separated in the recycling process from the paper on which they are printed.
Union Made in the U.S.A. Binder is printed and assembled in the USA by union employees. Metal ring mechanisms are from China.
To Recycle: Separate the metal ring from the paper and put each in the proper recycle bin.